The first Rolex watch was made in the formative years of the 20th century. Around fifty years later, James Bond made his debut on the silver screen. Rolex has a close association with the James Bond movies, largely because his creator Ian Fleming was impressed that British POW's could replace their Rolex watch by writing to the luxury watch manufacturer. Many actors have played James Bond such as Sean Connery, Roger Moore and Daniel Craig. As these actors have done in real life, Rolex watches have been worn by 007 in the following movies: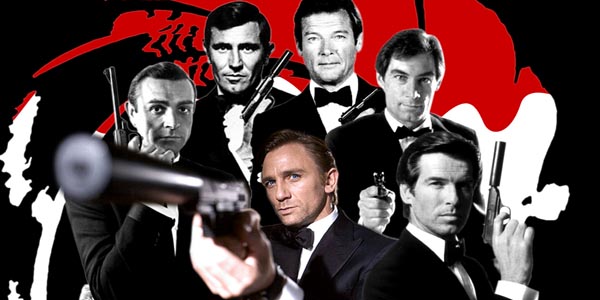 Dr No
Released in 1962, 'Dr No' starred Sean Connery as James Bond. His love interest in 'Dr No' was played by Ursula Andress and the scene of her emerging from the ocean wearing a white bikini is very memorable. There are many shots of James Bond's Rolex Submariner in 'Dr No' and it helped to promote this luxury watch manufacturer to a very wide audience. When wanting to sell Rolex watches, such as the Submariner, the fact that Sean Connery wore it can help with doing so.
From Russia With Love
'From Russia with Love' was released just one year after 'Dr No'. Just like the first movie that 007 appeared in, James Bond wore the Rolex Submariner in 'From Russia with Love'. It was the last film that John F. Kennedy watched at the White House before his assassination in November 1963. 'From Russia with Love' was also the first of many James Bond films that composer John Barry was involved with.
The Man With The Golden Gun
Roger Moore's second outing as 007, 'The Man with the Golden Gun' also starred Christopher Lee as the villain Scaramanga. One of the most popular James Bond villains of all time along with Jaws and Blofeld, the filming locations in Thailand for 'The Man with the Golden Gun' continue to boost tourism there.
Licence To Kill
The last appearance by Timothy Dalton as James Bond, he wore a Rolex Submariner which also displayed the date. As with other Bond movies, 'Licence to Kill' was shot in various countries around the world. Despite initial criticism about Dalton's performance as James Bond, 'Licence to Kill' is still popular decades later. As Timothy Dalton has gained a huge following, largely because of his other films, the two James Bond movies that he starred in are appreciated more.
Goldfinger
With the Bond theme sung by Shirley Bassey, 'Goldfinger' starred Sean Connery as James Bond. 'Goldfinger' was later parodied by Mike Myers in 'Austin Powers in Goldmember'. 'Goldfinger' still remains a very popular James Bond movie, in particular because of the henchman Oddjob. As with other James Bond films, 007 wore the Rolex Submariner. Bond actually wears it throughout the vast majority of the movie and regularly looks at it. If a man or woman owns many Submariners, they can mention this movie when wanting to sell their Rolex watches.
Author Bio This article was brought to you by http://www.bqwatches.com/. If are considering selling Rolex watches online that have been pre-owned and are still in good condition, BQW will happy to provide a free valuation. As a leading watch professional based in London and only dealing with luxury watch brands such as Cartier, Rolex and Breitling, they offer excellent prices for genuine watches. For more details, click here.