Escape-room is an incredible indoor storyline game and an excellent place to spend time with your friends or family in an unusual way. The major aim of the game is usually to escape from the room. Each quest room offers you to dip into a unique detective story, where every character is the main hero which has his own role.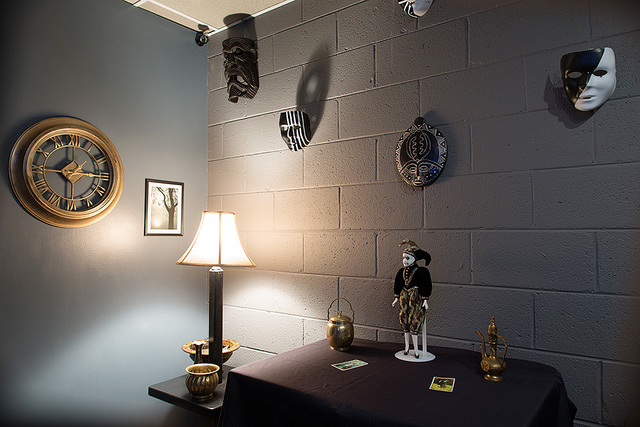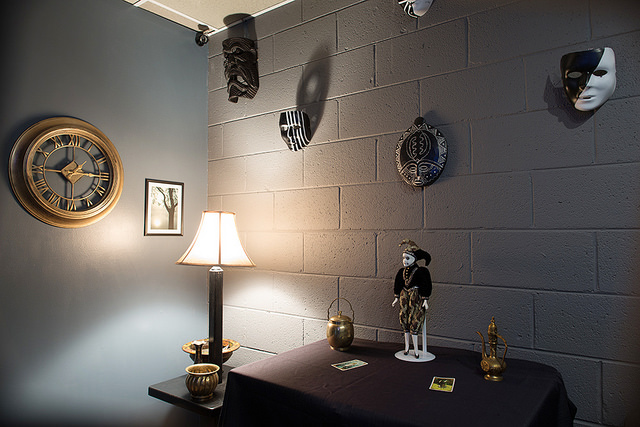 So, if during your next trip to Milan you want to enjoy new and exciting adventures, just visit any of the following escape-rooms.
Enigma Room
There are three rooms to choose from:
Maniac's Basement
The basement. They have disappeared quietly, under mysterious circumstances, without the noise and scandal. There were some scraps of the articles in newspapers, not associated with each other. If someone had tried to analyze all the facts, he might have found several common facts. One truck in the suburbs. One acquaintance. But a deal without any details and particulars doesn't draw attention, and the investigation is closed. The point is that nobody was looking for them…
The Abandoned Monastery
Two years have already elapsed since any news have been accepted from the old monastery: no letters, no answers. Only silence…and people started to look for an explanation of something mysterious. The abbot sent five monks to that spot to solve the mystery. What happened there? When they open the door, they realize that something was wrong…
Save the President
It seemed that it was an ordinary day. But then armed men began to attack the city occupying several major locations. Some of them even got to the president's residence. So, only a few bodyguards can block the enemies and save the President at any price…
Address: Via Privata Raimondo Montecuccoli, 29
Coordinates: 45.459364, 9.134101
Number of persons: 2-5
Price: 60€/2-4persons, 15€ for an additional one
Operating hours: Monday-Friday 1pm-11.55pm, Sunday-Monday 12pm-1.30am
Get Me Out
You'll be able to select any escape-room from the following list:
La Stanza Misteriosa
After awakening, you'll find yourself closed inside a separate room. The room seems normal, but on closer look you can detect lots of mysterious codes. Your task is to escape from it.
Price: 60€/2-4persons, 15€ for an additional one
La Clinica Infetta
This is a clinic of horrors. You must do everything to open the door less than in 60 minutes. Otherwise, you'll be infected with a deadly virus…
Price: 80€/2-4persons, 15€ for an additional one
Prison Break
As in the Sylvester Stallone's action movie, you will be locked in a strict regime prison. So, you should find the right way to escape from it.
Price: 100€/4-6persons, 15€ for an additional one
Address: Via Balduccio da Pisa, 7
Coordinates: 45.442138, 9.208342
Number of persons: 2-6, 4-12 for Prison Break
Operating hours: Monday-Saturday 3.30pm-1am, Sunday 2pm-1am
Intrappola
Intrappola offers you 2 classic rooms. For participation, you need to assemble a team of 2-6 persons and you have only 60 minutes to solve all the puzzles. The complexity of these rooms is high enough, so the founders say that only about 2% of the participants successfully escape from the room in time.
Address: Via Sammartini, 37
Coordinates: 45.490190, 9.206966
Number of persons: 2-6
Price: 60€/team
Operating hours: Monday-Thursday 10.30am-1am, Friday 10.30am-2.30am, Saturday-Sunday 9am-2.30am
Trap Milano
2 rooms are presented there: La Piramide and La Tomba. In the first room you'll find yourself inside of the Egyptian pyramid, and of course, you need to escape from it as quickly as you can.
The history of the second room will tell you about 7 people who disappeared near the Milan Central Railway Station, and you must solve the mystery of what happened there and who the criminal is.
Address: Via Adeodato Ressi, 23
Coordinates: 45.496810, 9.203071
Number of persons: 2-5
Price: weekdays 50€/team, weekends 60€/team
Operating hours: Monday-Sunday 10.30am-2am
Secret Rooms
You can test your skills in two rooms:
Nightmare
You wake up and find yourself in an unreal world. To escape from the room you need to find 5 secret medallions symbolizing air, water, earth, fire and spirit.
Sabotage
Your team is a special group, which must penetrate to the secret military base. Your mission is to steal the codes for launching nuclear warheads, and to find the hangar, where everything is ready for launch. Save the world from the third world war!
Address: Via Boscovich, 48
Coordinates: 45.479438, 9.208616
Number of persons: 2-5
Price: 45-90€ depending on the number of persons
Operating hours: Monday-Friday 2.30am-12am, Saturday-Sunday 10am-12am
As you can see, each escape-room has prepared something interesting and mysterious for you. So, don't miss to visit any of them to get a unique experience. By the way, it's desirable to use a rental car with GPS device in Milan if you don't want to waste much time searching for them.
Author Bio: Lily Berns likes to explore new travel destinations and their hidden spots. She writes for rental24h.com, which helps to compare car rental from 800+ companies worldwide.