Body piercing is cool and can be a cool fashion statement, but if you want to have it once then you must seek the right place to get the job done. You must know which the right place to avoid infection is. Does not forget that body piercing just take a few seconds but it will take weeks to heal completely. Here are few things, which you should keep in mind.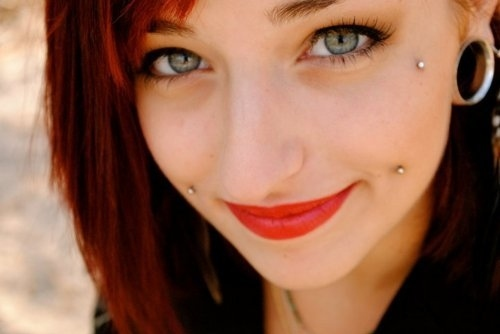 Find An Expert
Your top priority should be seeking experienced and a professional body piercing expert. Make sure that the instrument he is using is properly sterilized and request him that you can have a look beforehand. You will never want to get stuck with a disease or infection.
Clear Your Doubts
No need to feel shy, he will do his job and you are going to pay for it so make sure that you clear all your doubts and don't feel embarrassed about sounding silly. Make sure while piercing he is wearing proper gloves and make you familiar with the piercing process.
The Complete Process
The area you want to get pierced will be first disinfected with an antiseptic. This is important and after a few minutes for piercing, the professional will use a sterile needle. After that, again he will clean the area and you can insert a beautiful piece of your desired jewelry. Make sure that you have knowledge about your allergies in terms of metals.
After Care
Your expert will guide you what to do and how to take care of your pierced area after piercing and you will have to take extra precautions yourself.
Oral Piercing
It takes more than 4 weeks to heal lip or tongue piercing. Initially you will have to take great care and use ice constantly so that swelling can be reduced. You will also have to take diet were much chewing is required. After the meal, you will have to gargle with mouthwash. In case of lip piercing, use an antibiotic cream. Avoid touching the jewelry, stud and do not remove until it is completely healed.
Other Useful Tips
If you have done body piercing than wear loose clothes, avoid swimming; always sleep opposite to the pierced part. Make sure that your headphones and mobile are clean as it can create a risk of having infected piercing. These are the few tips that you have to keep in mind after getting your body styled with piercing.