The wedding is her big day; she's the focal point of the entire occasion and has to be the best looking person in attendance. That said, it's no use her being gorgeous if the groom looks shabby and meek. He has to compliment her by standing out without overshadowing her. He should be smart and clean cut without stealing the show.
In the run up to the big day there are dozens of things to organise; from catering to venue hire and everything in between. As a result, leaving the suits to the last minute can be tempting; a risk that you should not take. As soon as the theme and colour scheme has been decided upon, start talking suits with your fiancé and the best men. This is the number one piece of advice in dressing for the wedding. Start your preparation now!
In the meantime, if you're struggling for catering or marquee hire, visit www.cameoeventhire.co.uk for ideas and inspiration.
Now, it is highly likely your fiancé will have an opinion on the style, cut and colour of the suit you are to be wearing. Listen to her, take in her advice and ensure you choose something that fits her desires. Many girls dream of their wedding days for years, if your fiancé is one of them, then she'll probably have your type of suit chosen already.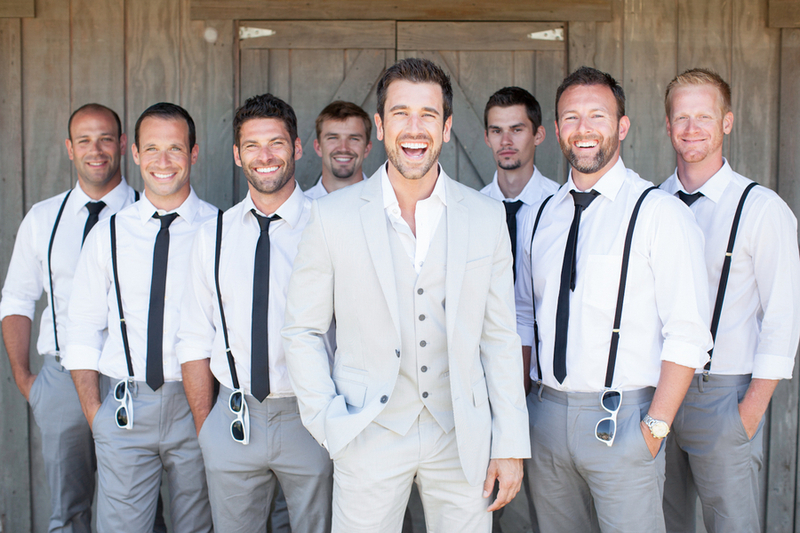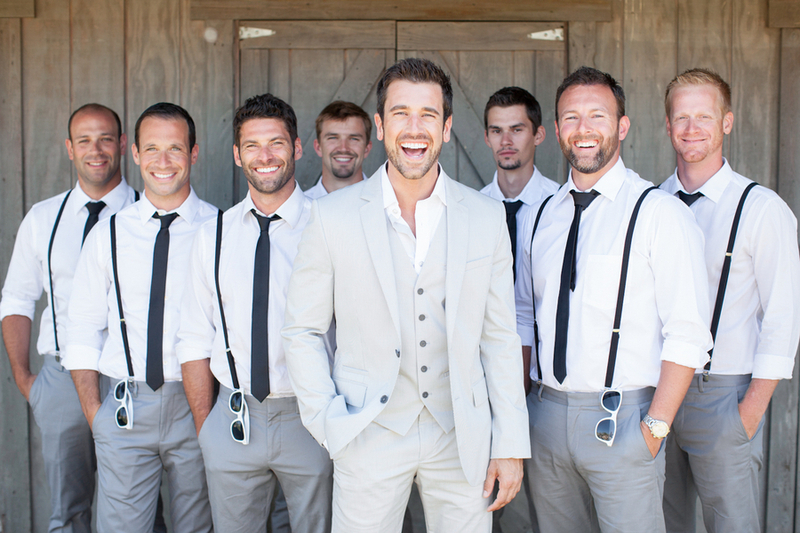 If you do have more of a free reign, or she's asked you to sort out the suits on your own, read on for some useful guidance and advice. You're going to be on display all day, let's make sure you look great whilst doing it.
For the purpose of brevity, we've assumed you're throwing a typical English wedding. If you're going to be on a beach in the Bahamas you might want to adjust your attire accordingly.
The Morning Suit
Morning suits are the classic, traditional look that was originally designed for wearing throughout the day (well, the morning actually…). They consist of a tailcoat, a waistcoat, formal trousers and a dress shirt.
Purchasing out right can be expensive, particularly when you take into consideration that you'll unlikely be able to wear it again except for perhaps a day at the races. If you are working to a budget, hire the suit instead of forking out the cash.
Through the Day
Many people turn away from morning suits and tuxedos, considering them overbearing and old fashioned. If this describes you, a less formal suit might be more to your taste. There are a number of styles and cuts that look timeless and classic, without the same feel of a tux or morning suit.
Slim fitting, single breasted two pieces are elegant and stylish, although double breasted and three piece suits are arguably more timeless.
The Evening
For the evening do, a classic tux is the most fitting choice of attire, although a black suit will suffice. Purchasing a quality tux is also a long term investment as they are usable time and time again. If you are feeling daring experiment with midnight blue; anything else can easily look tacky or cheap.
Footwear
Footwear is a straightforward choice; black or brown lace ups are what you should be looking for. Oxfords or Derbies are the classic choice, although opt for something for casual if you feel it is appropriate. Black slip-ons can be considered if you are wearing a tux.
Finishing Touches
The finishing touches to your suit can make or break the entire outfit so make sure you think carefully about what you're going to add. A classic timepiece, pocket square and cufflinks are all subtle but ideal ways of finishing off the perfect look.
The accessories should match the colour scheme, naturally. Matching with your best men is also a popular (but not altogether necessary) addition too. Ensure you follow certain traditions to avoid social faux pas. Your pocket square, for example, should not match your tie, but should complement it and your shirt.
Now you've got the attire sorted, it's time to consider the rest. You can go back to helping your fiancé with the flowers, the venue and the catering safe in the knowledge you'll be looking sharp on the big day.