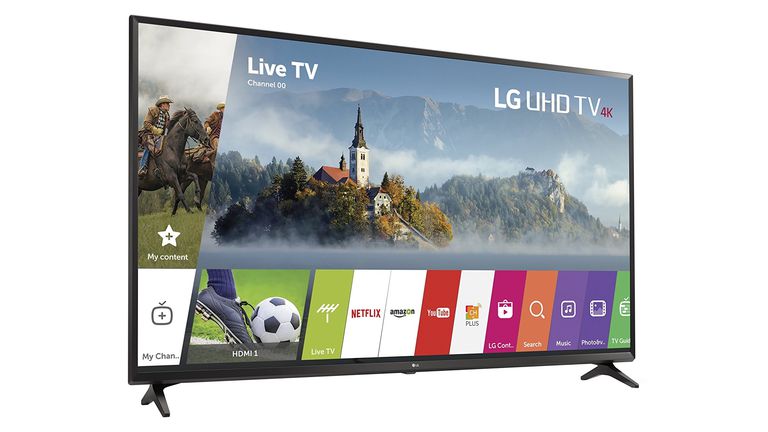 The television is the most used device when it comes to having an in-house viewing of various programs. It is the device that has changed the world to a large extent. One can view entertainment as well as informational programs on different subjects. Those who love to view sports program, animal world, and family entertainment shows, can also switch this device on and enjoy some quality shows. In this era, this device has got a huge significance, and hence one can hardly find any home where a TV is not present.
However, with the increased popularity and demand, the makers of the same also have come up with various models with different features that can help the viewer to have better quality, clarity, and sound. As numerous makers produce different devices, it is much necessary for a buyer to check a few of them before selecting any particular model from a particular maker. One needs to compare it keeping the price and features in mind.
Sony Bravia KLV-40W562D
Sony has earned by manufacturing quality television sets with best picture quality and audio. Sony Bravia KLV-40W562D has a 32-inch wide display which has sharp and crisp picture quality. The viewing panel on this TV supports full HD resolution to provide realistic picture quality. Motionflow XR motion enhance is provided by Sony which has a faster refresh rate and that results in the clear picture on the screen. Dolby Digital and DTS sounds are supported on this TV set. This TV is 16.2mm thin, and it has been provided with 2.1 channel system for clear audio quality. With an expert score of 8.0 by experts at www.killerfeatures.com, this TV is recommended for both audio and image quality.
Vu Android 109 cm (43 inch) Ultra HD (4K) LED Smart TV
Vu has manufactured fine television sets for its customers, and the streak continues a new TV set. The newest addition to TV family is Vu Android 109 cm (43 inch) Ultra HD LED Smart TV. This television has 43-inch viewing panel which supports ultra HD resolution. This TV is a smart TV performing on Android OS with pre-installed Google services like YouTube and Google Play. This TV has the ability to operate on voice commands which is a new feature. Smooth motion picture technology by Vu ensures that every image show on your TV screen is detailed and doesn't get blurred. The speakers on this TV are powerful and can reach at a distant corner of the room. The TV has 2.5GB RAM, and it comes with 16GB inbuilt memory to install Android apps. With an expert score of 8.0 on Killerfeatures, this TV is recommended for its best features and amazing picture quality.
LG UH850T 4K Ultra HD LED IPS Smart TV
LG has earned the faith of television buyer by coming up with latest features on their TVs. The new member to LG's TV family is LGUH850T.This is a smart TV with a 49-inch wide display which is provided with 3D display technology. This TV has built-in Wi-Fi and Bluetooth for connectivity options along with that it has 3 USB ports and 3 HDMI ports. This TV arrives with two pairs of 3D glasses which helps a viewer to watch TV in 3D mode. Ultra HD display functions on this TV by the True 4K engine of LG; this technology enhances picture quality. The best feature of this TV is its magic remote, it functions similar to the mouse on a desktop computer, but the difference is this remote is wireless. With an expert score of 8.7, this television is recommended for magic remote and LG's Web OS.
Mi LED TV Smart 4
Xiaomi recently entered the TV market, and it has dropped a bomb in the TV market. This is a 55 inch giant smart TV by Xiaomi and it is effectively priced at 40,000 INR. What makes this TV unique is its thinness; this TV is just 4.9mm thin. This TV is among the most sought TVs by the buyers because of its totally frameless display.Mi Smart TV 4 has Ultra HD+HDR image sensing technology which processes the image and shows in the realistic view. This TV performs on 64 bit quad-core processor backed by 2GB RAM and 8GB inbuilt storage. Bluetooth v4.0 and Wi-Fi are provided on this TV for wireless connectivity. The TV has PatchWall UI which is simple and easy to use. This TV has a stylish remote control which is small and attractive as compared to remotes of other TVs. This TV sells like hot cakes in the television market and it is among the most affordable smart TV. Unlike its other counterparts in the same price segment, this TV has 55 inch display which is an advantage for the buyers. With an expert score of 8.2, this TV is recommended for smart features and stunning display.
Micromax Canvas Full HD LED Smart TV 101 cm (40 inch)
Since its entry into the television market, Micromax has been coming up with flawless TVs. The new member ofMicromax's TV family is Micromax Canvas Full HD LED smart TV. This TV has rich and clear sound experience which is due to the 24W sound output by internal TV speakers.The 40-inch display on this TV supports full HD resolution (1920 x 1080). The images shown on this TV are sharp and crisp due to its motion refresh rate of 60Hz. This TV has 3 USB ports and 2 HDMI ports hence connectivity to other devices becomes easier. Canvas Full HD LED is a smart TV with pre-installed Google Play Store and streaming services like Netflix and Amazon Prime. With an expert score of 7.7, this TV is recommended for its best in affordability and great sound quality.
These are some of the models that can help one have best of the class viewing experience. One can check other models and compare them with these models also to have a clear idea which TV he should go for.