It's a new semester and time to make sure your wardrobe is trendy enough to make a huge hit on campus. With just a bit of tweaking, you can elevate your drab, so-last-year clothes to a new level. There are five fresh style ideas you would be wise to consider adding to your attire repertoire.
Hats Top The List
Whether it's to cover up a bad hair day or just for style, hats are huge this year. Have at least one nice fedora or panama style hat that makes you look very sexy, but if you're simply looking for everyday toppings choose the perfect Tam hat.
Tweed Blazer
The studious tweed blazer is a fashion must this semester. These versatile jackets can be dressed up or down and are great for a fresh campus style. Most are of a blended coloring in the famous tweed, but some are checkered and very trendy, too. Many different styles of this blazer can be found at www.Reemclothing.com/Mens-Clothing.html as well as other clothing stores online or locally.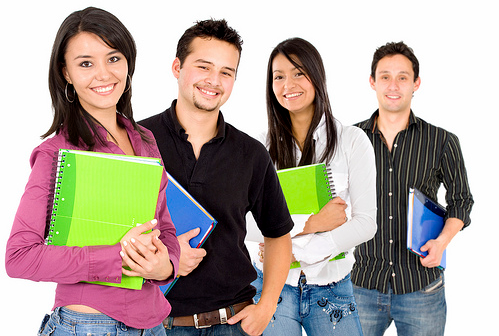 Black-on-Black
No matter the type of campus style you are partial to, wearing black on black is a definite must to keeping your wardrobe fresh. Black jeans, black sweater and black shoes or a black blazer over black khakis with black loafers is very sharp and currently trending.
Monk Strap Shoes
Though these shoes sound old-fashioned and outdated, they are the freshest style addition you should have in your wardrobe. Monk Strap shoes can be worn with the flashiest of slacks or with a pair of jeans; very versatile depending on the color and material.
Carry All Bag
No, we're not talking back pack from the 90s. Get yourself one or more of the trendy new bags that have compartments for your laptop and cell phone, while being large enough to hold any books. The new style of bags can be worn back-pack style, but many are over-the-shoulder or briefcase types that come in many fashionable color and fabrics.
It's a new semester on campus and you can be the envy of all the other dudes sporting their last year jeans and t-shirt. But most of all, you will catch all the attention from the hot campus chicks and maybe even get swooned over by a professor or two with your fresh dress style. No matter, it will give your ego a boost and, who knows, maybe raise your GPA as well!