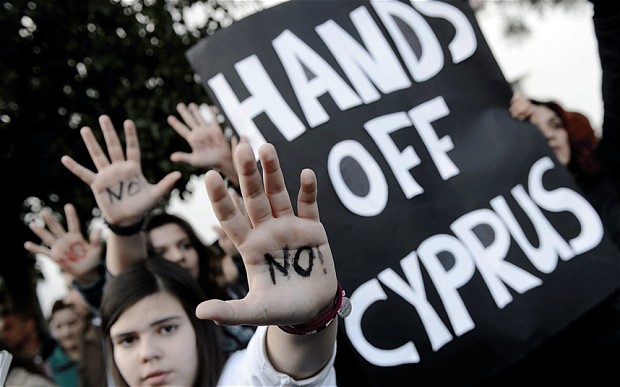 Things have gotten progressively worse for Cyprus in recent years. However, nothing gets worse than the ten million pound debt payoff that they are required to make. Banks have remained closed for several weeks and the major stakeholders who had invested over ten thousand Euros were forced to contribute around sixty percent of their wealth to the government in order to pay off debts. This is the first country in the Eurozone which has experienced such a huge financial meltdown. However, ministers are not willing to give up their stake on Euro, since they believe their country does not deserve to be in shambles.
However, expectations of unity came to a cruel halt as the Finance minister, Michael Sarris resigned amidst much blames pertaining to him not being responsible enough to control the present situation. As investigations opened up, Sarris handed over his ministerial responsibilities over to the prime minister stating that the investigation could not essentially come to a proper conclusion with him in the way. He had only been finance minister for six weeks after giving up his role at Laiki Bank. He also stated that this role would wound him down since investigative authorities were most likely to scrutinize his position at the time. His resignation was coupled with news from the Prudential Regulation Authority, stating that over 15000 Laiki bank holders could escape from any impositions forced upon them by Cyprus authorities. Charis Georgiades was named to be the new finance minister, previously the labor minister. However, Sarris did his best by trying to attain aid for Cyprus from Russia, since the economy was in shambles and banks were in an unspeakable state, reports The Guardian. The current situation in Cyprus is much aided by the inefficient level of scrutiny that has followed meltdown of banks.
Moreover, the government has been under much pressure since the following incidents considering the wages for all state officials have been stopped till 2016. Senior officials will also be banned from buying duty free cars whilst President Nicos Anastasiades and Speaker Yiannakis Omirou will be allowed to fly in business class under certain circumstances, allowed to them by government scrutiny after the ten million pound bailout. Several measures, such as, privatization of industries are being discussed as matters become worse and financial aid is being sought in order to bring Cyprus out of its massive debt. Moreover, officials have also said that with the amount that the country is deep in, it will take them 2 years to get out of this mess, even with extreme steps. The Telegraph also reports that the government, while facing outward unity, is internally following a hierarchic system whereby all the lower officials are facing the brunt of the major problems.
The lack of unity in Cyprus' government is inherently due to the fact that they have not been able to keep each other out of the game. The bailout issue was misconstrued and brought beyond the boundaries of the country and has now reached to the point where it is harmful to the whole Eurozone.