Your bike has always been your pride and other's envy!! Give this phrase a new dimension by getting the right graphics on your bike, making it a very personal style statement. There are agencies like omxgraphics.com that deliver a wide range of graphic design services and create semi-custom graphic kits and fully custom sticker kits according to your specifications, preferences and requirements at an affordable rate.
Hit the road and get the eye balls rolling with all the designs, stickers and logos which reflect your personality. You could get pre-printed backgrounds for number plates to different types of decals and stickers.  There are options of personal customization of your name, number and back ground color to give your bike a very unique identity and character – making it a continuation of your own personality.
Taking an example of a dirt bike graphic kit, the customization can be done with text or sponsor logos. Personal or company logos can also be included. The different parts of your bike that can be customized in a dirt bike graphic kit include –
Radiator shroud graphics.
Gas tank decals.
Full front fender decal.
Rear fender decal.
Lower fork decals.
Swingram decals.
Front number plate decal.
Left and right side number plate decals.
Airbox decals.
2x mini front plate decals.
Dirt bike graphics are digitally printed on gloss white vinyl with a promising adhesive that is ideal for MX plastics. Vinyl with printed MX graphics and then covered with gloss clear laminate. The protective laminate is thick and durable enough to withstand a professional rider's bike.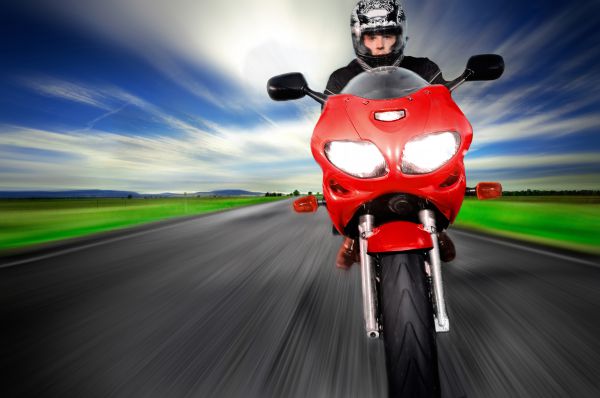 How to Customize Graphic Kits and Decals
Add logo or text – There are options of logos or text on the portals of the various agencies. Your own personal or company logos can also be used. They can be sent in PDF, EPS, AI format or high resolution images on e-mail.
The number or name of the company or logo that you would like to appear on each point can be indicated in the Logo Layout Image.
The colors of design can also be changed according to your choice.
A template is sent to you where you can create your own design and send it back.
Semi-custom graphic kits available for popular brands are mentioned below –
– Honda Graphics –The kits are available for models – Honda CRF/CR 125-450, CR 80-85, XR 80-100, CRF 50-70, XR 50-70.
– KTM Graphics – For models – KTM SX/SXF/EXC, SX 85-105, SX 50-65.
– Kawasaki Graphics – For models – Kawasaki KXF/KX/KLX/KDX, KX 85-100, KX 60-65.
– Suzuki Graphics – For models – RMZ/RM/DRZ, RM 80-85, RM 65, DRZ 110.
– Yamaha Graphics – For models – YZ/YZF/TTR/WRF, YZ 80-85, PW/TTR 50-110.
– Husaberg/Husqvarna –
Fully custom graphic kits – are also available. However, it takes about seven business days for the kits to be made. The other accessories that can also be customized are Motocross Helmet Wraps and Neck Brace Graphics.
Graphics for the Helmets
These graphics are digitally printed also on the gloss white vinyl alongside adhesives for helmets.
The vinyl with printed graphics is covered entirely with gloss clear laminate. This is quite thick and durable in nature; thereby allows the helmet to withstand the varied challenges of a professional riding.
With various options available with regard to personalization of your very bike, you can get your personal style statement digitally printed to almost all parts of your bike and ride the road with panache.
So all you guys who have loved to flaunt your most valued possession, go ahead and ride your bike in style. But remember to keep your helmet on. Happy riding!