For almost ten years now Donald Trump has been airing his show The Apprentice in which various businesspeople — and in the more recent seasons, celebrities — team together to put together marketing campaigns. In many of the episodes, the losing team did very poorly indeed. They could have done much better if they had had a sounder marketing strategy in place. Here are six ways in which you can avoid making the mistakes that these people did.
1. Maintain a Continuous Presence in the Market
As a successful businessperson, you will be continually selling your products and services to many of the same people again and again. These people will be expecting a great deal from you and you will have the task of keeping them continually aware of your presence. You can do this with your website, internet marketing programs, e-zines and newsletters. Remember, you must continue to remind them why your company is the best choice. You cannot afford to rest on your laurels!
2. Building Personal Relationships with your Clients
The fact that you will have a community, as it were, of recurring customers also means that you will want to establish close, personal relationships with them. That way, they will feel like they are truly unique and valuable individuals, not simply "cogs" in another person's business "machine." Greet them as they come in, using their names if you know them, and initiate business rather than wait for them. Say, "What can I do for you today?"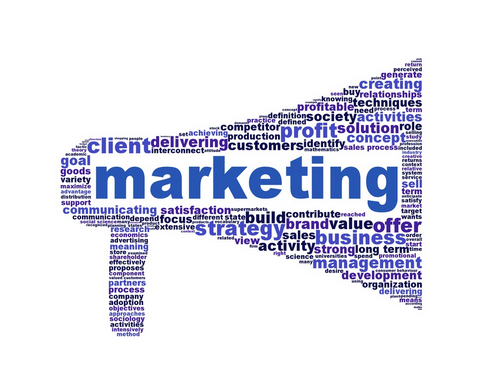 3. Introduce a Rewards Program
Rewards programs can be a very effective way of providing customers with an incentive to buy from you. Testifying to is the efficacy of this strategy is the fact that more and more businesses are choosing this technique. You can, for instance, offer a 10-percent discount for those who make trips to your store on five separate days. Consumers like reward programs because they can save money this way, and these programs keep them engaged with your brand.
4. Distribute Promotional Items
Promotional products include reusable custom bags, branded t-shirts, personalized drinkware, and more. These promotional products can be imprinted with your company's logo and contact details so every time they are used by current and potential customers, you gain marketing exposure. HALO promo drinkware and other customized goods are great for marketing because physical items stick around a long time, especially if you choose practical and helpful everyday items. Contact information including a website address should be included on promotional items. Promotional products like these act as walking billboards, ensuring that you gain repeated marketing exposure every time they are used by recipients.
5. Make Surveys
Surveys can provide companies with the invaluable information needed to adjust their products and business models. You can hire independent companies, or you can hire them on staff and use your already available customer lists. One good method for generating responses is to offer some discount or product in return for their completed survey. In effect, you can turn the survey itself into a type of advertisement.
6. Create a Company Blog
Blogs, ubiquitous as they are on the web, are one of the least expensive ways to keep customers informed. You can start one for free with WordPress. Post at least once a week and offer your customers useful advice regarding your products. Be careful with this method, however, because if you slip up or appear rude to a customer, you are doing so in front of a huge audience. You can delete the post, but you cannot take it back.
A sound marketing strategy is the key to a successful business. It may take some work, but the dividends will pay off in the long run.