Gaining Popularity
Preschool franchise business in India has been witnessing tremendous growth in the recent years. Parents are increasingly searching for facilities that provide contemporary andhigh quality education and groom their child for regular school. Changes in lifestyles, busy schedules and hectic work lives have made preschools and day care centres all the more important for both, the parents and kids. Such centres not only take care of the kids in the parents' absence, but in fact, play an important role in their basic education. It wouldn't be wrong to call the preschools and day care centres a home away from home for the kids.Already a successful model in other businesses, franchisingshows adequate promise in the field of education as well.
Owning a Franchise
Owning a franchise is a great way to benefit from the expertise of established brands and utilize their proven practices to run a successful business. Owning a play school franchise in India is not as difficult as many believe it to be. For your venture to be successful, it has to compete with the best in the field. There are multiple options available, each with characteristics specific to their own model. Therefore, one needs to do a careful study of each of the options and liaise with the one that appears to be more suitable.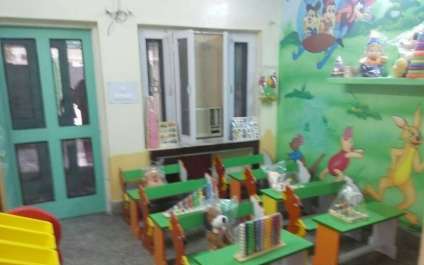 The Requirements
Here's a look at what Garodia Education's Beehive requires from its franchisees:
An entrepreneurial spirit and a knack for managing the day to day operations of the centre
Ability to manage the finances of the centre
Willingness to undergo a training program in order to be better prepared to run the preschool
Commitment to the cause of providing quality education to children
Necessary financial investments depending on the kind of centre you wish to open
Availability of sufficient space
Visible Advantages
Having your own Beehive franchise in India offers many advantages. One gains access to a comprehensive package offered by an established brand that has built a name for itself in the industry. Beehive provides its franchisees training and assistance to train you in various administrative, technical and managerial tasks. Beehive also shares reliable educational resources that have been developed and refined after years of experience. In addition to this, there is always the option of taking assistance from Beehive to convert your existing preschool to a Beehive centre.