In the UK when we see an inch of snow we start to panic. Our roads can't handle it. We grind to a halt and the emergency services suddenly are on overtime as people struggle to control their vehicles. This is certainly not the case in Russia and currently the Winter Olympics and Paralympics in Sochi are showing why we could never hold the Winter Olympics. Our equipment and vehicles for example are simply not capable in these conditions.
We would need something mighty to combat the snow of Sochi. Something "meaty". Something so intimidating you would think Mr. T was driving it whilst eating a Snickers bar. Something like the Volkswagen "Polar Expedition" Amarok which has a 2.0 litre diesel engine, 175bhp and improved suspension and shock absorbers to cope with rugged and unforgiving conditions in the deep Winter of Russia. This has been the official vehicle of the Games and they certainly appear to do the job.
Messing about in the Snow
There was a time when man had to plough through the snow with nothing more than….well, a snow plough. But with extreme conditions come extreme measures and in those locations in the World where there snow falls all year round or where it is just one big snowball (the arctic for example) there is a need for suitable vehicles in order to get around in. Scientists who work out in places like the arctic in research stations and who practically live there must be able to travel around and that's where dedicated "snow" machinery is required. We take a look at some of the best and most outrageous available.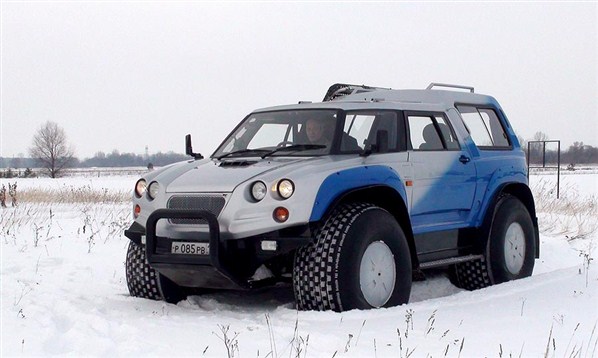 This is a monster of a vehicle which in short can handle most snow conditions. But this particular animal doesn't just manage snow. It can also swim in deep water at speeds of up to 15mkph!  It has a "high buoyancy boat frame" and a water propulsion system to enable it to balance and indeed, float in the water. It's a Russian SUV with some serious build and can carry up to 7 passengers or 840kg in cargo weight. This baby has off-road capabilities for every situation and still proudly holds the name of an "amphibious vehicle". Amazing.
Citroen C4 WRC
Ok. It's unlikely that scientists are going to have a WRC Championship Rally car parked outside their Satellite dish but in terms of power and manueverability it's an incredible vehicle in the snow. With Four-wheel drive and 330bhp under the bonnet, this animal can slide and steer round snow-laden corners like it's hoovering the floor and it has a six-speed sequential gearbox which lays down the speed when required. Whether on asphalt or on snow covered grounds it's one of the best rides you'll have in adverse conditions. Just remember to wear a helmet….
XTrimm Commander 800R Lynx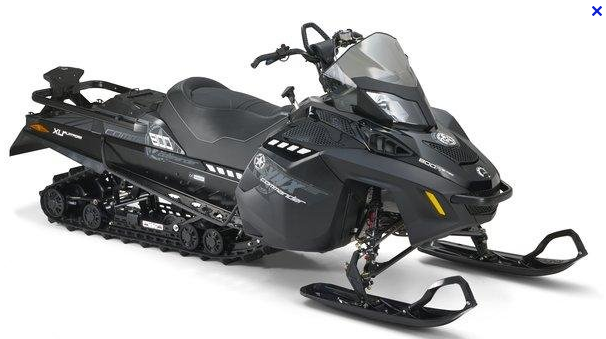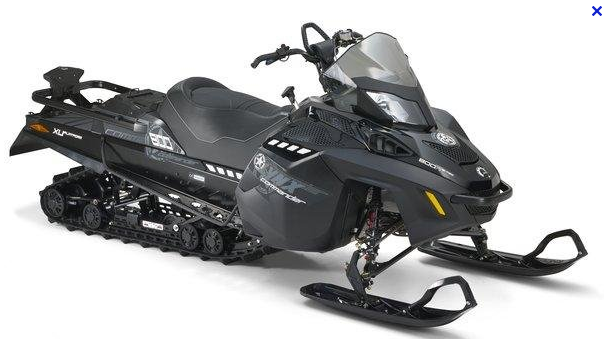 Snowmobiles! They're fun, they're fast and they hurt if you fall off that's for sure. Working on 7900rpm the Lynx XTrimm Commander is the top line model which offers a liquid cooling system, electric starter system and aluminium frame for light handling, it's a dream toy in the snow. Right from the days of playing Tomb Raider 2 and messing about on the snowmobiles (remember that level?) there has been a fascination with snowmobiles. Available in all colours and with various attachments and fittings, these are actually probably the most common vehicles used in far flung reaches of the Arctic and are the primary machine of choice along with "snowcats" for getting around a research facility in deep snow. And they look cool…
Porsche Cayenne S Transsyberia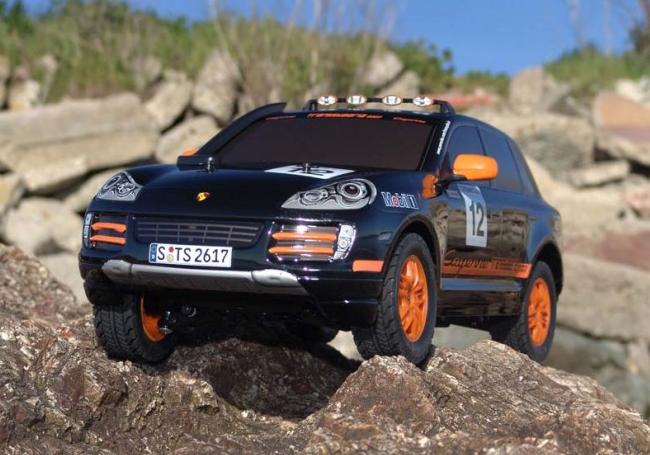 Developed in Germany this Super Snow Monster looks almost too clean-cut to be able to handle hardcore snow conditions but don't be fooled. It has air suspension, active suspension, a 4.5 litre engine with 405bhp and an optional off-road package. The name Porsche is not normally associated with snow but this fella' has a reinforced engine guard just in case and a second towing rig. Not only does it look great but you can be safe in the knowledge that any thrown snowballs will be rebuffed like a fly from a swatter.
Charlie is a keen motoring enthusiast and loves Formula One and Rally. He works for Universal Multigrip and writes regularly for them. He's driven a Ferrari F550 but hopes to get a spin round a test track in a Ferrari Spyder one day.