Many companies have reported that rising hotel rates and airfares have negatively affected their travel programs over the last three years. According to a survey by TravelPort, more than 84% of companies say that they have felt their travel budgets pinched by rising travel expenses. Also, almost 60% stated that their travel budgets have become smaller and that this is having a negative impact.
However, employees still need to travel in order to conduct business, so what is the solution? How can the expense of corporate business travel be managed? Let's look at some of the trends that are changing the face of corporate travel services, as well as some ideas of how companies can save money.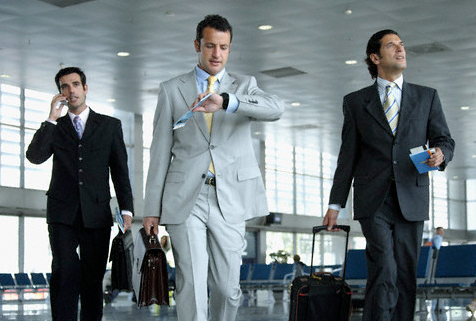 Trends In Corporate Business Travel
What are some of the trends at the moment in corporate travel management?
Companies are tightening their belt when it comes to their corporate travel policy, due to the economic slump. Even though we are going into recovery, this doesn't look like it will change.
More corporate clients than in previous years are opting for low cost air carriers.
According to Abacus, 73% of corporate travel companies have implemented a corporate booking tool.
The usage of smartphones and tablets is on the rise, which means the possibility for implementing a mobile itinerary tool or other mobile application. However, the uptake of mobile technologies is still slow, which means that it can sometimes be difficult to send booking information to employees in real time.
Secondary expenses, such as mobile data, car rentals, meals and more are becoming a concern for most companies.
Another common trend is for corporate travellers to become better informed, so that they are expecting the best accommodations and travel arrangements.
How To Manage Your Company's Travel Cost?
One of the ways that you can manage your company's travel cost is to hire FCm Travel Solutions. This is a corporate travel consultancy that takes a holistic approach to your corporate travel – with the focus on saving you money. Their consultants are locally experienced and have global knowledge –which will help them to hand-pick the best travel options for your company. Their global network spans across 80 countries and they have over 14,000 staff worldwide.
Another way to reduce travel costs is to seek out travel discounts whenever you can find them. You can call the airline directly and book travel over the phone, to see if you are eligible for a discount. Also, look for frequent flyer miles programs and rewards clubs that you can join through your credit card company. In some cases, you might want to look into the "virtual meeting" option and whether or not this is practical, which means you can conduct business via teleconference when possible in order to reduce travel expenses.
There are many ways that you can save money on corporate travel, it just takes a little forward planning and effort.