Pallets are strong, flat blocks of wood or plastic. Pallets lift your items up, away from potential damage due to water or muddy conditions. Pallets are designed to add stability and security to your items when shipping. When deciding if a pallet will be right for your shipment, consider the following factors.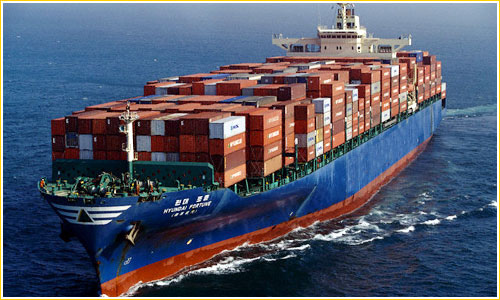 What kind of items will you be shipping and how big are they?
If it fits in a parcel, don't use a pallet. Shipping on pallets is great for individual, small and medium businesses who need their goods regularly delivered to a client or a commercial warehouse facility. You can use pallet shipping to transport anything from a fridge to your newest range of Chinaware. The only items forbidden from shipping by pallet are either hazardous or furry.
Rules
Be sure and check a courier service's FAQ tab page and read up on readiness requirements when preparing your items for pick-up. Goods shouldn't exceed pallet dimensions as they might be considered over-sized. Remember, you are responsible for securing your items to the pallet in most cases. Use a jack strap to secure items like motors or heavy items. Boxes are best held by plastic shrink wrap.
Pallet Sizes
Read up on pallet sizes. Try stacking your items and measuring the dimensions in advance. You don't want to pay shipping on a full pallet if you only need a half size. Be careful when stacking that your items aren´t top heavy. You won't want your goods to get damaged! For more information on pallet sizes, check out this blog post.
Type of Shipment  
If you sell items on Amazon, pallet delivery will perfectly suit your eCommerce enterprise. Your items will be unloaded using either a pallet jack or forklift. Either way a straight, gentle lift is a guarantee.
Location  
The further afield you ship, the more times your items may be transferred to a different transport truck. When you've taken the time to carefully measure your goods and pack your pallet, your items stand little risk of damage. A good courier service can advise you on packing for the best results.
Pallets make up the foundation to your goods and can be the best way of ensuring safe-handling of your products. National Pallets is one of the UK's leading courier services working hard to ensure the best possible transport conditions for your items.