Financial advisors offer great advice and help to clients in areas such as insurance, tax, investment, trade, retirement, financial planning, and other major areas related to finance. Generally, all financial advisors must have a college degree majoring in accounting or finance. Many people opt for certifications to get advanced skills and skills and demonstrate their proficiency as competent professionals. There are many certifications offered by many renowned institutions and some credentials are more valuable than others. Banks and finance certifications are available for students and professionals and a lot recognized certifications are available at American bankers association
Significant Certifications by American Bankers Association
Among many valuable credentials offered by American Bankers Association certifications, the certified trust and financial advisor certification is the most sought after credential designed for financial advisors. The certified trust and financial advisor certification CTFA is a recognized credential that depicts a higher level of proficiency and competence in the finance and advising sector. People who want to earn this certification must acquire a renowned wealth management training program and must have a 3 years experience in the field of financial management. Interested candidates must have a college degree and five years related experience to be eligible for this credential.
CTFA by American Bankers Association
The certified trust and financial advisor certification is developed for establishing an elevated standard of skills and knowledge of the financial advisory sector. The credential was designed to recognize the people who meet the above mentioned standards formally. Moreover, the certification is aimed at providing employers with a standard to measure the skills and knowledge of candidates and employees. The CTFA certification also supports the advantages of professional learning and education.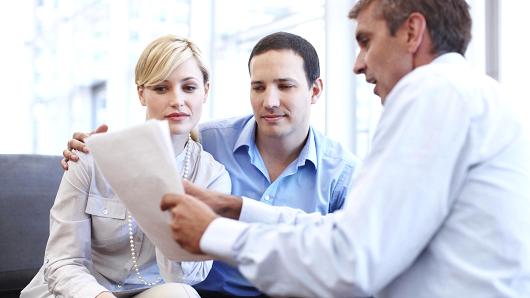 Who Should Earn the CTFA Credential?
The American bankers association is helping professionals to get advanced level training and education to become a competent financial advisor by earning the CTFA certification. This certification is targeted for wealth managers, trust and investment officers, financial planners, private bankers, tax specialists, and trust administrator. The certification can also be sought by accountants and bankers who wish to get hired as financial advisors and people who want to have an edge in the market and get hired for higher salaries.
How to Prepare for CTFA Certification:
CTFA certification exam is a very difficult exam. Pass4sureit.com offers a marvelous training and preparation material for CTFA exam. Students who want to pass their exam in first attempt can get benefits from this preparation material and pass the exam with high numbers.
CTFA Covers a Number of Knowledge Areas:
The certified trust and financial advisor certification by ABA covers a number of knowledge areas including fiduciary and trust activities, tax law, tax planning, investment management, financial planning, and ethics. Knowledge covered in these areas makes a person proficient enough to deal with financial advisory activities and task and assist people with expert advice.
Final Word:
CTFA is a professional certification offered by ABA (American Bankers Association) for a number of financial professionals. This certification offers advanced training and knowledge in the areas of wealth management and is an ideal credential for brokers, bankers, financial advisors, tax planners, and trust specialists. Those who want to excel in the field of financial and wealth advisors should earn the CTFA certification and recognized for their expert knowledge and professional abilities.